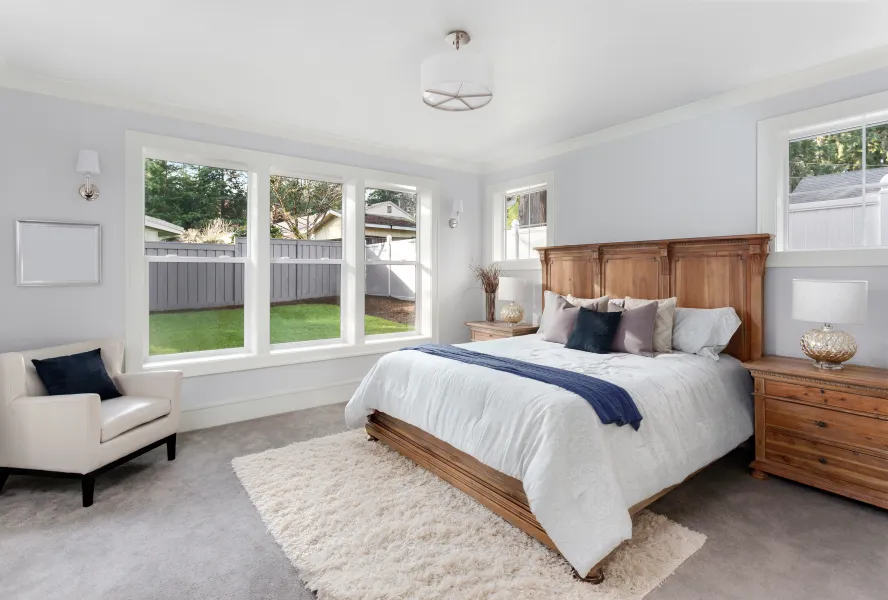 Trustworthy Carpet Cleaning
A third-generation carpet cleaning company, True Floor Care is experienced at the highest level of carpet cleaning knowledge. Our technicians are taught by the Institute of Inspection Cleaning and Restoration Certification, which is why we are trusted in the industry and have been flown all over the United States to oversee and teach other carpet cleaning technicians the correct methods of cleaning.
When we clean your carpet, we use our proprietary hot-water extraction process which is the top-recommended cleaning procedure in the carpet cleaning industry.

Contact Us
True Floor Care provides you with a truly clean and healthy home.
1) Inspection
Our team will start by inspecting the rooms you want to be cleaned and talk through the carpet cleaning process with you.
2) Dry Soil Removal
We use a method called "dry soil removal" which is vacuuming all of the debris out of the carpet so that it doesn't get pushed deep down into the fibers once we use the hot water on the carpet.

3) Pre-Treatment
We will pre-treat the carpet and any spots that need attention and raking the carpet to agitate the fibers to activate our pre-treatment and help break down soil.
4) Treatment
Next, we will use our hot water extracting process to remove dirt, stains, grime, and allergens. We extract dirt, stains and allergens from your carpet using an II-CRC certified solution that is non-toxic and doesn't leave a residue.
5) Deodorize and Rake
Then, we will apply deodorizer or protector and rake out the carpet to lift the fibers to aid in the drying process.

6) Drying
Finally, we place air movers on the carpet so that your carpet is dry and you can get back to your routine without having to be inconvenienced by damp carpet and preventing secondary damage due to wet carpet.

7) Final Walk Through
Lastly, we do a walk through with you and make sure you are happy with a job well done and the satisfaction of knowing your home is truly clean.

Annual Cleanings
Make sure you are doing annual cleanings to not only extend the life of your carpet but to also keep its warranty with the manufacturer. We can apply carpet protector as well to make sure abrasion doesn't occur beyond normal wear and tear and to prevent permanent stains. Plus, it's great to have if you have pets or kids because it can preserve your carpet for years to come.
Carpet Deodorizer
Homes can become filled with odors that become trapped in your carpet fibers, which is why we recommend applying our carpet deodorizer. Our deodorizer removes odors immediately and doesn't just cover up the smell but actually neutralizes the odors down in the fibers. This will leave your carpet smelling clean and almost like new.

Fast-Drying Process
Our powerful carpet cleaning machine extracts almost all water used in our cleaning process. This leaves your carpet fibers with minimal moisture, giving you fresh, clean carpet that dries quickly. Plus, we go the extra mile and put air movers on the carpet so that by the time we leave, your carpets are 98% dried.